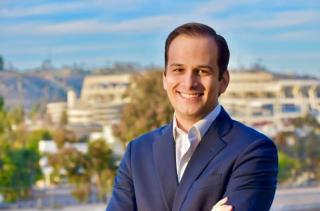 It is an honor to serve as your Councilmember. Welcome to the  District 7 Dispatch!  As a San Diego native and now your newly-elected Councilmember, I'm honored to be of service to you and your families. First and foremost, I would like to thank former Councilmember Scott Sherman and his team for being so generous with their time and facilitating a seamless transition for me and my team into this office.  We've been in office for a month and a half, and since then I have been appointed to serve as Chair of the Economic Development & Intergovernmental Relations Committee, Vice Chair of the Public Safety & Livable Neighborhoods Committee as well as the Rules Committee, and a member of the Budget and Government Efficiency Committee. In addition to these committees at the City level, I have also been appointed to serve on the San Diego River Conservancy Board, as Chair of the Mission Trails Regional Park Task Force, and several SANDAG boards. My participation in these boards will ensure our District's voice is heard on a regional level and on the issues most important to our families.
My office is hard at work addressing the many issues facing our communities. At this very moment, we are strategizing how to best achieve an electricity and gas franchise agreement with SDG&E after extending the prior agreement to June 1. In this process, as in all others, I will put the needs of the residents of District 7 first, ensuring homeowners and businesses will have the electricity needed, at affordable rates, to take care of their families, employees, and customers. 

As your Councilmember, I plan to address longstanding issues of housing affordability and homelessness, while implementing relief for families and businesses suffering due to the pandemic. Your physical and financial health is a top concern for us. As you may know, at the City Council meeting on Tuesday, January 26th, I made the motion to extend our City's eviction moratorium for both commercial and residential tenants. Many District 7 residents are struggling to get by, and while there is never a good time to throw anyone out on the streets, now is the worst possible time for that to happen. 

Thank you again for entrusting this great honor. I will serve with honesty, transparency, and integrity. -Raul A. Campillo Introducing Our Excellent Staff I am excited to announce that I have hired a talented, experienced, energetic and diverse staff who will provide excellent constituent service for the residents of District 7 during my term. We are hard at work tackling the issues important to

San Diego families.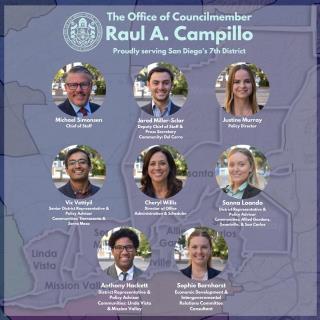 The State of Our City Earlier this month, Mayor Todd Gloria delivered his inaugural State of the City address. His remarks were honest and powerful, and I had some thoughts I wanted to add on behalf of the residents of District 7; please click on the video below to watch them.    Join me and the Mayor's team on Feb. 11 to learn more about the gas and electric franchise, and have your feedback heard.  I am grateful to the many District 7 residents who have called into recent Council meetings to make their voices heard about the critical decision currently facing City leadership. I voted for a 5-month extension of our current agreement with SDG&E to give us time to work out the best deal for San Diego ratepayers and take community feedback. In order to make sure all voices in the community can be heard, I will be hosting a forum for D7 residents where Mayoral staff will make a presentation about the franchise agreement and we will take feedback from the community. Please click here to RSVP.  This forum on the franchise agreement will be first in our Town Hall series, during which we will have a meeting specific to each neighborhood in D7. To register for a Community Town Hall, please click on the one you would like to participate in below: Linda Vista – 2/18 Mission Valley – 2/23 Del Cerro – 2/24 San Carlos –  3/1 Tierrasanta – 3/3 Serra Mesa – 3/4 Grantville/Allied Gardens – 3/23 Neighborhood Updates: Del Cerro: We are pleased to report that we have been able to resolve two issues that have been plaguing the Del Cerro community in the past month. First, there was the streetlight that had been non-operational for over a year on Claremore Avenue that was creating safety concerns for residents and drivers. I was pleased to work with our City's Streets Division and Jared Miller-Sclar, our District Representative for Del Cerro, to get this issue resolved in a timely manner. The street light now shines bright yet again. Second, we were made aware of a "No U Turn" sign on Del Cerro Boulevard that had been removed and replaced with a far less visible, temporary folding sign. Unfortunately, the permanent sign was never replaced. A Del Cerro resident requested that the City remove the folding sign and replace it with another permanent sign affixed to a poll. After our office made contact with the City's Transportation and Storm Water (TSW) Division, City workers informed us the very next day that the original sign had been restored.     Thank you to the residents who have written into our office to express their views about the All People's Church proposed development project. We appreciate hearing from the community about any issue before the City, and we understand there are strong feelings. With that in mind, our office cannot take a position prior to the Council vote, which is at this point not scheduled. For more information on why we cannot take a position, please see this helpful explainer from the Voice of San Diego.  If you have any questions or concerns you would like to bring to our attention, please email Jared at JMillerSclar@sandiego.gov.  Tierrasanta: Last month, I voted to fund the final construction of the Tierrasanta Dual Pump Station. Our office has also have submitted my budget priority memo and with respect to Tierrasanta, I have highlighted the issues of road conditions along Clairemont Mesa Drive and the need for traffic calming along collector roads. We have been able to repair a downed street sign along Rueda Drive and the street is scheduled to be repaved later this year. We were also thrilled to be able to fill a number of dangerous potholes along Via Temprano that residents had made our office aware of.  Also, a key public safety issue: please be aware of water pipe construction in Mission Trails Regional Park. I encourage you to closely follow all of the signs as the machinery and equipment can be dangerous. We are responding to issues in the community as fast as possible. If you have any questions or concerns you would like to bring to our attention, please email Vic at vvettiyil@sandiego.gov. Lastly, thank you to the Tierrasanta Community Council for welcoming me and Vic.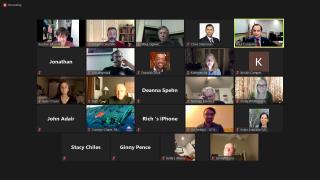 Serra Mesa:  Since our District Representative, Vic, got on the ground last month, he has been frequently visiting the community to investigate first hand the issues that are being reported, take photos, and forward them to the relevant City department(s).


In the last month, we have submitted our budget priorities memo. With respect to Serra Mesa, we have highlighted the issues of ADA Cross Walks, Traffic Calming measures in the Mission Village, Murray Ridge, and Birdland areas. We are thrilled to have been able to patch a few potholes off Success and Marathon with more of the Mission Village areas scheduled to be paved by this summer. We have requested an update from the City on the lights that are out on Mission Village Drive and on the undergrounding of wires in the Murray Ridge area. In addition, I also voted to fund the removal of invasive Palm Trees in Ruffin Canyon. If you have any questions or concerns you would like to bring to our attention, please email Vic at vvettiyil@sandiego.gov. Lastly, thank you to the Serra Mesa Community Council for welcoming me and Vic at your last meeting.
  Grantville/Allied Gardens: Thank you to the members of the Allied Gardens/Grantville Kiwanis for welcoming my district representative, Sanna Loando to your meetings. I am looking forward to attending another meeting of yours in the near future.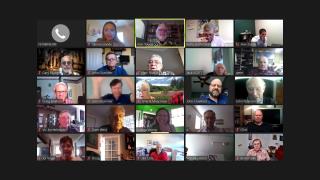 We have an update to share with regard to Mission Gorge Neighborhood Park. This 5.3 acre community park, including a 0.7 acre dog park and other amenities, was recommended for approval by the Park & Rec Board, in its advisory capacity to the City Council, on Jan 21.  I am looking forward to attending the Navajo Community Planners Inc. meeting on February 10. If you have any questions or concerns you would like to bring to our attention, please email Sanna at SLoando@sandiego.gov. San Carlos:  Thank you to the San Carlos Area Council for inviting me and my representative for San Carlos, Sanna Loando, to attend your virtual holiday party last month. I am looking forward to getting to know you all and to working together to strengthen our communities. As a Councilmember, I plan to prioritize the San Carlos Library and ensuring that it gets the attention it needs and deserves.  As I mentioned earlier in the message, I am Chair of the Mission Trails Regional Park Task Force and will continue advocating for improving the trails and the surrounding amenities.  If you have any questions or concerns you would like to bring to our attention, please email Sanna at SLoando@sandiego.gov. Linda Vista: Linda Vista is a community that is rich in history, and our District Representative Anthony Hackett has gotten to know many of its community members.  Anthony has been in contact with the Bayside Community Center learning about their history, the host of services they provide to the community, and has met with the staff virtually. 

This past Monday, I was happy to join the Linda Vista Planning Group general meeting, and later, Anthony also attended the Groups' Affordable Housing Task Force to participate on my behalf in discussions about how best to make housing more affordable for working people in our City. 
Anthony also shared my budget priorities for the community of Linda Vista which included my desire to see a Mini-ADA Park be developed within John Baca Park, funding for the Linda Vista Community Center, and the Linda Vista Library. Anthony has also responded to calls through the "Get it Done" App regarding trash and abandoned encampment clean-ups.  If you have any questions or concerns you would like to bring to our attention, please email Anthony at HackettA@sandiego.gov. Mission Valley: My office is monitoring and in communication with a Community Advisory Group that updates the surrounding residents and business owners of a former Residents Inn that is now a permanent supportive housing apartment complex. Anthony and I have also attended the Mission Valley Planning Group meeting where he was once a board member, and has informed the chair of my budget priorities for Mission Valley that include curb ramps with ADA upgrades, lead pedestrian intervals, pedestrian countdown signals, pedestrian scale lighting, and sidewalk constructions. Anthony has also spoken with residents in the community and learned about how they have taken a proactive approach to abandoned trash and encampments by organizing community clean-ups which I hope to participate in myself very soon.  A big thank you to PATH for hosting me and my team for an informative event along the San Diego River this morning. I fully support PATH in its mission to end homelessness. On behalf of Council District 7, we at the City are happy to be an ally in this fight, and we will continue to build on the progress we've made by extending the funding for the Convention Center shelter and extending our City's eviction moratorium. We look forward to working with PATH to find permanent supportive housing for our neighbors experiencing homelessness along the River, and we are thankful to have a supportive partner at the federal level in Rep. Sara Jacobs as we work to help our most vulnerable neighbors.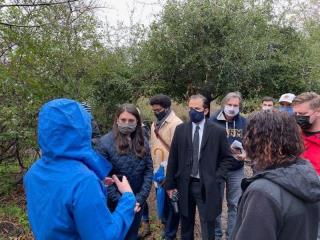 If you have any questions or concerns you would like to bring to our attention, please email Anthony at HackettA@sandiego.gov.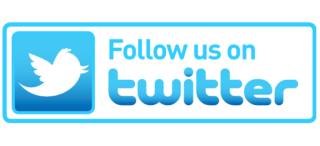 Join Mayor Gloria and Council President Campbell on Monday, February 1st for a Town Hall on COVID-19 vaccinations in the City of San Diego:    District 7 Directory:  Raul Campillo Councilmember RaulCampillo@sandiego.gov   Michael Simonsen Chief of Staff MSimonsen@sandiego.gov 619-236-6765   Jared Miller-Sclar Deputy Chief of Staff JMillerSclar@sandiego.gov 619-236-7716 Community: Del Cerro   Justine Murray Director of Policy JRMurray@Sandiego.gov 619-236-6751   Vic Vettiyil Senior District Representative VVettiyil@sandiego.gov  619-236-6749 Communities: Tierrasanta and Serra Mesa   Sanna Loando District Representative/Policy Advisor SLoando@sandiego.gov 619-533-6479 Communities: Grantville, Allied Gardens, and San Carlos   Anthony Hackett District Representative/Policy Advisor HackettA@sandiego.gov 619-236-5909 Communities: Mission Valley and Linda Vista   Cheryl Willis Director of Office Administration/Scheduler CherylW@sandiego.gov 619-236-6497   Sophie Barnhorst Economic Development and Intergovernmental Affairs Committee Consultant Sbarnhorst@sandiego.gov 619-533-5906 Small Business Spotlight: Lilac Thai Kitchen Small Businesses are the backbone of our local economy, and we all know that the pandemic has been a fraught time for them, especially restaurants that are unable to serve patrons in-person due to COVID-19 safety restrictions.  Each month, we will be spotlighting a small business in District 7 that we feel is particularly deserving of the community's support during these trying times.  This month's Small Business Spotlight recipient is Lilac Thai Kitchen in Tierrasanta, located at 10480 Clairemont Mesa Blvd. Lilac serves an extensive menu of delicious authentic Thai dishes that includes vegetarian and plant-based options.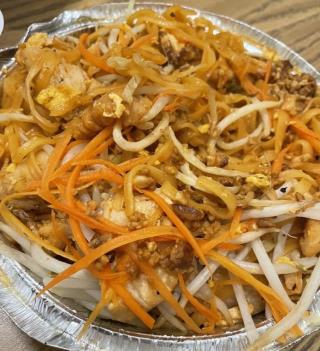 Raul's favorite dish: Chicken Pad Thai   Memos: All of the memos our office submits, including our budget priorities memo, are posted on our City Council website. You can view them at any time HERE.         Office of Councilmember Raul A. Campillo
202 "C" Street, 10th Floor
San Diego, CA 92101
Phone: (619)236-6677